Posted: Tue, Sep 30 7:46 AM ET (1146 GMT)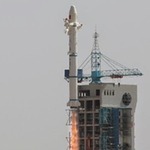 A Long March rocket placed what Chinese officials called an experimental satellite into orbit on Sunday. The Long March 2C rocket lifted off from the Jiuquan Satellite Launch Center at 1:13 am EDT (0513 GMT, 1:13 pm Beijing time) Sunday and placed the Shijian 11-07 satellite into a sun-synchronous orbit. Chinese media said Shijian 11-07 will conduct scientific experiments, although many Western observers believe the spacecraft has some kind of military mission, perhaps as part of a missile early warning system.
Posted: Tue, Sep 9 9:30 AM ET (1330 GMT)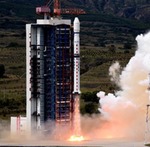 A Long March rocket launched on Monday a remote sensing satellite likely to be used by the Chinese military. The Long March 4B rocket lifted off from the Taiyuan Satellite Launch Center at 11:22 pm EDT Sunday (0322 GMT, 11:22 am Beijing time Monday) and placed the Yaogan 21 satellite into orbit. The satellite, according to official Chinese media, will be used for civil applications and scientific experiments, although Western observers widely consider the Yaogan satellites a series of military reconnaissance satellites. The rocket also placed into orbit a small secondary payload, Tiantuo-2, which Chinese media said will be used to test tracking of moving objects using a series of video cameras. The launch was the fourth for the Long March series of vehicles in a month, after a hiatus of four months.