Posted: Thu, Aug 18 7:48 AM ET (1148 GMT)

Several members of a task force charged with evaluating NASA's effort to return the space shuttle flight believe the agency has yet to solve cultural problems that were at the root of the Columbia accident two and a half years ago. In an appendix to the final report of the Stafford-Covey Return to Flight Task Force, seven of the group's 26 members concluded that organizational and cultural issues that had been previously identified as contributing to the Columbia accident still existed within NASA. The minority group, whose members included former astronaut Susan Helms and former CBO director Dan Crippen, said the shuttle program still suffered from a lack of ""focused, consistent leadership and management". The members cited a lack of program management skills and "rigor in execution" as signs of a problem. The minority report, which task group co-chairs Thomas Stafford and Richard Covey declined to comment on, was included at the behest of NASA administrator Michael Griffin.
Posted: Tue, Jun 28 7:09 AM ET (1109 GMT)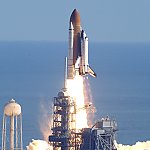 An independent panel reviewing NASA's compliance with recommendations made in the wake of the Columbia accident found that the agency has failed to meet three critical recommendations, but members of the panel said that this shortcoming should not affect next month's scheduled launch. The Stafford-Covey Return to Flight Task Group, meeting for the final time Monday, concluded that NASA did not fully meet three of 15 recommendations made in August 2003 by the Columbia Accident Investigation Board (CAIB). Those recommendations cover eliminating debris from the external tank during launch, strengthening the orbiter against impacts, and developing on-orbit repair techniques for damaged shuttle tiles and panels. However, members of the task force said Monday that NASA went to great effort to try to meet those recommendations, and that the shuttle is probably safe to fly despite those issues. NASA has scheduled a flight readiness review for later this week to review planning for the STS-114 shuttle mission, scheduled for launch between July 13 and 31. NASA is expected to announce a specific launch date after the meeting. NASA officials previously indicated that they would make their decision independent of the task group's final report.