Posted: Tue, Aug 19 9:09 AM ET (1309 GMT)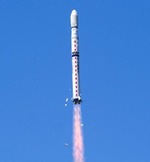 A Long March rocket placed an Earth observation satellite into orbit for China on Tuesday. The Long March 4B rocket lifted off from the Taiyuan Satellite Launch Center at 11:15 pm EDT Monday (0315 GMT, 11:15 am Beijing time Tuesday) carrying the Gaofen-2 satellite. The spacecraft is described by Chinese media as a high-resolution Earth observation satellite, capable of taking images with a resolution of one meter. The spacecraft will be used for civil applications, according to official accounts. The rocket included as a secondary payload the BRITE-PL-2, a Polish astronomy nanosatellite. The launch is the second by China in less than two weeks, after a hiatus of more than four months.
Posted: Sat, Aug 9 8:58 AM ET (1258 GMT)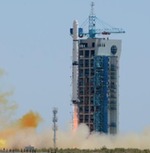 A Long March rocket launched what Chinese officials called a remote sensing satellite on Saturday. The Long March 4C rocket lifted off from the Jiuquan Satellite Launch Center at 1:45 am EDT (0545 GMT, 1:45 pm Beijing time) Saturday and placed the Yaogan 20 satellite into orbit. The satellite, according to official Chinese media, will be used for remote sensing applications and scientific experiments. Some outside observers, though, believe the the payload is a three-satellite system that will be used to monitor naval activity, similar to the American NOSS system. The launch was the first orbital launch by China since late March.