Posted: Fri, Jul 3 9:46 AM ET (1346 GMT)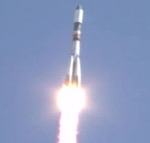 A Russian Progress spacecraft successfully launched to the International Space Station early Friday, a little more than two months after the previous such mission failed. A Soyuz-U rocket carrying the Progress M-28M spacecraft lifted off at 12:55 am EDT (0455 GMT) Sunday and placed the spacecraft into orbit. The Progress, carrying more than 2,75 kilograms of supplies, is scheduled to dock with the station at 3:13 am EDT (0713 GMT) Sunday. The launch came after the previous Progress mission failed when the spacecraft spun out of control after separation from its upper stage. The successful launch also eases concerns about the station's supply lines after a SpaceX Dragon cargo spacecraft was destroyed in a launch failure June 28.
Posted: Sun, Jun 28 3:24 PM ET (1924 GMT)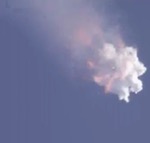 A SpaceX Falcon 9 rocket malfunctioned a little more than two minutes after liftoff Sunday morning, destroying a Dragon cargo spacecraft intended for the International Space Station. The Falcon 9 lifted off on schedule from Cape Canaveral ay 10:21 am EDT (1421 GMT) Sunday and the launch was proceeding normally until 2 minutes and 19 seconds after liftoff. According to SpaceX, there was an overpressuization of the liquid oxygen tank in the rocket's second stage, but the role that played in the failure remains under investigation. The Dragon was carrying 1,950 kilograms of cargo to the ISS, including a docking adapter to be used by future commercial crew vehicles, a spacesuit, experiments to be performed on the station, and food and other supplies for the station's crew. NASA officials said there are enough supplies on the station for the crew through at last October, with other cargo missions planned in the next two months.
OneWeb announces $500 million in funding, launch contracts
Posted: Sat, Jun 27 10:05 AM ET (1405 GMT)
OneWeb, the startup planning a constellation of low Earth orbit satellites for broadband communications, announced this week it has raised $500 million from a group...
China launches Earth imaging satellite
Posted: Sat, Jun 27 9:54 AM ET (1354 GMT)
A Long March rocket placed what Chinese officials said was a civil remote sensing satellite into orbit Friday. The Long March 4B rocket lifted off...
Russia launches reconnaissance satellite
Posted: Fri, Jun 26 1:55 PM ET (1755 GMT)
A Soyuz rocket launched a reconnaissance satellite from on Tuesday. A Soyuz-2.1b rocket lifted off from Plesetsk Cosmodrome in northern Russia at 12:...