Posted: Sat, Nov 21 6:11 PM ET (2311 GMT)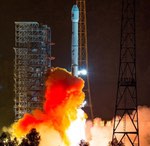 A Long March rocket successfully launched a communications satellite developed for Laos. The Long March 3B lifted off from the Xichang Satellite Launch Center at 11:07 am EDT Friday (1607 GMT Friday, 12:07 am Beijing time Saturday) and placed the LaoSat-1 satellite into orbit. The 3,800-kilogram satellite was built by the China Academy of Space Technology for the government of Laos. The spacecraft will operate at 128.5 degrees east in GEO, providing communications services in C- and Ku-bands.
Posted: Sat, Nov 21 6:10 PM ET (2310 GMT)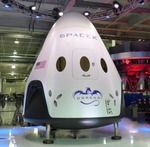 NASA announced late Friday that it is ordering the first commercial crew mission with SpaceX, following up a similar order with Boeing earlier this year. NASA made the order for the first post-certification mission after SpaceX completed a critical design review of the crew version of the Dragon spacecraft. The order is one of at least two, and up to six, missions included in SpaceX's commercial crew contract it received from NASA last year. NASA said it will decide at a later date whether Boeing, which received its first order for a mission in May, or SpaceX will fly the first mission.
ULA announces plan to regularly launch CubeSats
Posted: Sat, Nov 21 6:09 PM ET (2309 GMT)
United Launch Alliance said Thursday that CubeSats will become standard payloads on future Atlas 5 launches. ULA announced a new initiative to fly a cubesat...
ULA elects not to bid for GPS launch
Posted: Sat, Nov 21 6:08 PM ET (2308 GMT)
United Launch Alliance said Monday it has decided not to bid on a GPS launch contract sought by SpaceX. In a statement, ULA said that...
Russia launches military satellite
Posted: Sat, Nov 21 6:07 PM ET (2307 GMT)
Russia launched a missile early warning satellite Tuesday morning. The Soyuz-2 rocket lifted off from the Plesetsk Cosmodrome in northern Russia at 1:34...