Posted: Thu, Mar 13 6:33 AM ET (1033 GMT)
An effort to crowdsource names for Martian craters that seeks to raise money for space education and research efforts is facing opposition from an international astronomy organization. Last month, Uwingu announced it was seeking names for up to half a million craters on Mars that currently do not have names; people can name those craters on Uwingu's map for fees starting at $5, with proceeds being used to fund space research and education efforts. However, on Tuesday the International Astronomical Union (IAU) said it opposed such efforts, saying they "go against the spirit of free and equal access to space" as well as current planetary nomenclature standards. The IAU statement did not explicitly mention Uwingu, but said that names purchased in such a manner would not be used on official IAU maps. Uwingu officials have argued that it is "misguided" for the IAU to discourage public participation in such efforts, or that the organization is the only one who should be able to name features on other worlds.
Posted: Wed, Mar 12 5:56 AM ET (0956 GMT)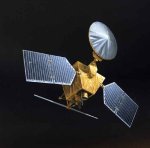 NASA's Mars Reconnaissance Orbiter (MRO) spacecraft went into safe mode earlier this week because of a computer glitch, but should resume normal operations in a few days. JPL reported Tuesday that MRO went into safe mode on Sunday because of an "unscheduled swap" from one of its main computers to the other. MRO has had several safe modes triggered by computer swaps, most recently in late 2011; the cause of these glitches remains unknown. Unlike previous events, MRO also switched to a backup radio transponder, which is also being investigated by engineers. The safe mode took place almost exactly eight years after the spacecraft entered orbit around Mars, providing high-resolution imagery and other data about the planet.
NASA: "jelly doughnut" Mars rock is just a rock
Posted: Sat, Feb 15 8:38 AM ET (1338 GMT)
An unusual rock spotted by NASA's Opportunity rover last month dubbed the "jelly doughnut" is simply a rock kicked up by the rover's...
Curiosity crosses dune, breaks 5-km mark
Posted: Thu, Feb 13 8:25 AM ET (1325 GMT)
NASA's Curiosity Mars rover recently crossed a sand dune in its path towards Mt. Sharp and broke the five-kilometer mark in its traverses...
Scientists link linear features on Mars to water
Posted: Wed, Feb 12 5:27 AM ET (1027 GMT)
Planetary scientists analyzing data from a NASA spacecraft believe flowing water is the most likely explanation for a series of linear features seen on crater...