Posted: Sun, May 19 11:11 AM ET (1511 GMT)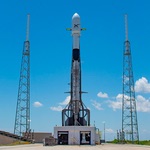 SpaceX postponed Thursday night's scheduled launch of 60 Starlink satellites because of a technical issue. The company postponed the launch more than two hours before the scheduled liftoff time because it wanted to "update satellite software and triple-check everything again." The next launch opportunity will be in about a week, the company announced. The previous Falcon 9 launch attempt Wednesday night was scrubbed by high winds. The 60 satellites on the rocket are the beginning of a constellation of thousands that will provide broadband internet access globally.
Posted: Sun, May 19 11:08 AM ET (1508 GMT)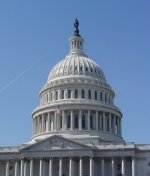 House appropriators released a spending bill Thursday that increases funding for NASA but largely ignores a budget amendment that sought a bigger increase. The commerce, justice and science (CJS) appropriations bill includes $22.32 billion for NASA for fiscal year 2020, nearly $1.3 billion more than what the administration originally requested. The bill, though, provides little in the way of increases to exploration programs, with much of the additional funding going to the agency's science programs. Neither the bill nor a statement by the House Appropriations Committee mentions the budget amendment released earlier this week that sought $1.6 billion in additional funding to support the agency's 2024 lunar landing goal. The CJS bill will be taken up by the full House Appropriations Committee May 22.
White House seeks additional $1.6 billion for 2024 Moon landing
Posted: Sun, May 19 11:07 AM ET (1507 GMT)
The White House will seek an additional $1.6 billion for NASA in fiscal year 2020 as a "down payment" for a 2024 human lunar...
Virgin Galactic prepares to move SpaceShipOne operations to New Mexico
Posted: Sun, May 19 11:06 AM ET (1506 GMT)
Virgin Galactic announced May 10 it will move SpaceShipTwo operations to New Mexico this summer ahead of final flight tests and commercial service of the...
Inmarsat shareholders approve buyout
Posted: Sun, May 19 11:05 AM ET (1505 GMT)
Shareholders have approved a private-equity takeover of Inmarsat. More than three quarters of shareholders voted on May 10 in favor of the proposed acquisition...