Posted: Sun, Dec 10 7:36 AM ET (1236 GMT)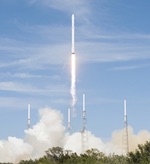 SpaceX returned Space Launch Complex 40 to service Wednesday with a successful static fire of the Falcon 9. The company said the test, a routine part of pre-launch preparations, clears the way for the launch of a Dragon spacecraft to the ISS on December 12. The test fire was the first on the pad since a September 2016 explosion during preparations for a similar static fire test that caused significant damage to the pad. SpaceX also announced Wednesday that the secretive Zuma mission, which was to launch last month but was delayed by a payload fairing concern, will now launch from SLC-40 next month.
Posted: Sun, Dec 10 7:28 AM ET (1228 GMT)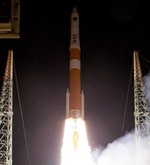 United Launch Alliance has delayed a Delta 4 launch from California that was scheduled for next week. The company said the launch, previously planned for December 13 from Vandenberg Air Force Base, will now take place no earlier than January 10 to allow additional tests of a new "Common Avionics" system. The rocket is carrying a classified payload for the National Reconnaissance Office on a mission designated NROL-47.
Google Lunar X PRIZE teams making final fundraising pushes
Posted: Sun, Dec 10 7:13 AM ET (1213 GMT)
Two of the finalists in the Google Lunar X PRIZE competition are trying to raise tens of millions of dollars, less than four month before...
Musk says Tesla sports car to launch on first Falcon Heavy mission
Posted: Sun, Dec 10 7:12 AM ET (1212 GMT)
Elon Musk says the first flight of the Falcon Heavy rocket will carry a very unusual payload: his Tesla Roadster sports car. In tweets late...
China launches military satellite
Posted: Sun, Dec 10 7:05 AM ET (1205 GMT)
China launched a military satellite December 3. The Long March 2D rocked lifted off at 11:11 pm EST (0411 GMT Dec. 4) from the...