Posted: Sat, Nov 27 10:25 AM ET (1525 GMT)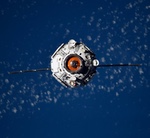 A Soyuz rocket launched a new International Space Station module Wednesday. A Soyuz-2.1b rocket lifted off at 8:08 am EST (1308 GMT) from the Baikonur Cosmodrome. It deployed the Prichal module, attached to a modified Progress spacecraft, into low Earth orbit nine minutes later. Prichal, a node module, arrived at the station and docked with the Nauka module Friday morning.
Posted: Sat, Nov 27 10:21 AM ET (1521 GMT)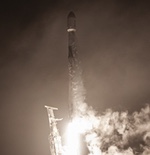 NASA's first planetary defense mission is on its way to a near Earth asteroid after a launch early Wednesday. A SpaceX Falcon 9 lifted off at 1:21 am EST (0621 GMT) from Vandenberg Space Force Base in California and deployed NASA's Double Asteroid Redirection Test (DART) spacecraft about 55 minutes later. DART will travel to the near Earth asteroid Didymos and collide with its moon, Dimorphos, in 10 months to test the ability of such collisions to change the trajectory of asteroids.
China launches imaging satellite
Posted: Sat, Nov 27 10:16 AM ET (1516 GMT)
China launched another imaging satellite Monday. A Long March 2C spacecraft lifted off at 6:45 pm EST (2345 GMT) from the Jiuquan Satellite Launch...
JWST launch delayed by payload processing issue
Posted: Fri, Nov 26 7:23 AM ET (1223 GMT)
The launch of the James Webb Space Telescope will be delayed by at least four days after a payload processing incident. NASA said Monday that...
Astra reaches orbit on fourth attempt
Posted: Fri, Nov 26 7:21 AM ET (1221 GMT)
Small launch vehicle developer Astra reached orbit on its fourth attempt early Saturday. The company's Rocket 3.3 vehicle lifted off from Kodiak Island,...