Posted: Sun, Mar 29 9:59 AM ET (1359 GMT)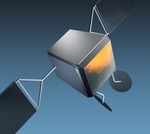 Satellite megaconstellation company OneWeb announced late Friday it had filed for Chapter bankruptcy protection and laid off most of its staff. The company, which is still in the early stages of deploying its constellation of broadband Internet satellites, said that it had been close to securing the funding needed to complete that deployment, but that the "financial impact and market turbulence" of the coronavirus pandemic kept it from closing a deal. The company is finalizing debtor-in-possession financing that will allow it to continue operating as it seeks a sale of the company. OneWeb has launched 74 satellites, including 34 placed in orbit earlier this month.
Posted: Sun, Mar 29 9:39 AM ET (1339 GMT)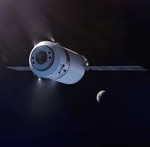 NASA announced Friday it has awarded a contract to SpaceX to transport cargo to and from the lunar Gateway. SpaceX will use a new version of its Dragon spacecraft, called Dragon XL and launched on a Falcon Heavy, to carry more than 5 metric tons of cargo to the Gateway. The contract is part of NASA's Gateway Logistics Services program, which is modeled on the commercial cargo program for the International Space Station. The overall program, which could include other companies, has a maximum value of $7 billion over 15 years, but the specific value of SpaceX's award was not disclosed.
Atlas 5 launches AEHF-6
Posted: Fri, Mar 27 2:13 PM ET (1813 GMT)
A United Launch Alliance Atlas 5 successfully launched a military communications satellite Thursday afternoon. The Atlas 5 551 lifted off from Cape Canaveral at 4:...
Crew Dragon test article destroyed when parachute test goes awry
Posted: Fri, Mar 27 2:09 PM ET (1809 GMT)
A botched Crew Dragon parachute test Tuesday could also revise the schedule for that mission. SpaceX said that a helicopter carrying a Crew Dragon parachute...
Rocket Lab postpones launch because of pandemic
Posted: Fri, Mar 27 2:05 PM ET (1805 GMT)
Rocket Lab is delaying its next launch because of the coronavirus pandemic. The company said Tuesday its next Electron launch from New Zealand, which had...