Posted: Thu, May 14 8:27 AM ET (1227 GMT)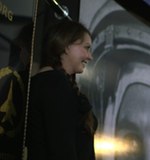 Would-be space tourist Sarah Brightman announced Wednesday she was dropping plans to fly to the International Space Station in September. Brightman said she was postponing plans to fly to the ISS because of "personal family reasons," without elaboration. Brightman had been training in Russia for several months for her flight on a Soyuz spacecraft scheduled for September 1. A Japanese executive, Satoshi Takamatsu, has been training as a backup for Brightman, but it was not clear if he would take her place on the flight. Brightman, best known as a singer, had given no hints of training problems or other issues that would prevent her from flying, although there had been rumors reported in the Russian media that she was not as well prepared as Takamatsu.
Posted: Wed, Mar 11 7:08 AM ET (1108 GMT)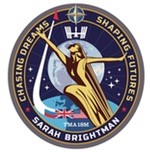 Singer Sarah Brightman said Tuesday she will sing a song during her upcoming commercial trip on the International Space Station. Brightman, speaking at a press conference in London, said her ex-husband, composer Andrew Lloyd Webber, is writing a song that she will sing while on the ISS in September. Brightman is paying a reported $52 million for a ten-day trip to the ISS; she declined to confirm the price but said that she is paying for the trip herself. Brightman said she also has partnerships with UNESCO and the Challenger Center for educational programs during her visit to the station.
Investigators: SpaceShipTwo feathering system deployed prematurely
Posted: Mon, Nov 3 9:04 AM ET (1404 GMT)
Investigators with the National Transportation Safety Board (NTSB) said late Sunday that data they have collected indicates that SpaceShipTwo's feathering system appeared to deploy...
NTSB begins investigation of SpaceShipTwo crash
Posted: Sun, Nov 2 8:07 AM ET (1307 GMT)
The National Transportation Safety Board started their investigation Saturday into the October 31 crash of Virgin Galactic's SpaceShipTwo, an accident that killed one pilot...
SpaceShipTwo crashes in test flight, one pilot killed
Posted: Sat, Nov 1 8:21 AM ET (1221 GMT)
Virgin Galactic's SpaceShipTwo suborbital spaceplane crashed during a test flight Friday near Mojave, California, killing one pilot and injuring the other. The vehicle, making...