Posted: Wed, May 28 12:47 PM ET (1647 GMT)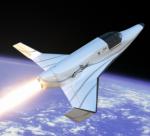 Suborbital vehicle developer XCOR Aerospace announced Tuesday that it has raised $14.2 million in a new funding round led by Dutch investors that will allow the company to bring its suborbital spaceplane into service. The $14.2-million Series B round was led by Space Expedition Corporation (SXC), a Dutch company that had already partnered with XCOR to sell seats on flights of XCOR's Lynx vehicle. Several other existing and new investors joined the round. The SXC investment in XCOR has received the necessary approvals from the Committee on Foreign Investment in the United States, a branch of the Treasury Department that vets foreign investments in some types of American companies. The funding will allow XCOR to complete development and testing of the Lynx vehicle and bring it to market. Lynx, a rocket-powered vehicle designed to take off and land on runways, can carry a passenger or scientific experiments, along with a pilot.
Posted: Sat, Jan 11 10:11 AM ET (1511 GMT)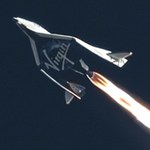 A piloted suborbital vehicle made its third powered flight on Friday as officials with the company developing it said they were still on track to begin commercial flights later this year. Virgin Galactic's SpaceShipTwo was released by its WhiteKnightTwo aircraft shortly after 8 am PST (11 am EST, 1600 GMT) Friday after taking off from the Mojave Air and Space Port in California. SpaceShipTwo then fired its hybrid rocket motor for 20 seconds, reaching a peak speed of Mach 1.4 and ascending to 21,600 meters (71,000 feet) before gliding to a runway landing at Mojave. The flight was only slightly higher and faster than the previous SpaceShipTwo test flight in early September, which itself was only slightly higher performance from the vehicle's first powered flight in late April 2013. However, company officials said the flight keeps Virgin Galactic on track to begin commercial suborbital flights of SpaceShipTwo later this year.
Company plans high-altitude balloon flights, licensed as space vehicle
Posted: Wed, Oct 23 6:49 AM ET (1049 GMT)
A new venture announced plans Monday to fly tourists into the upper atmosphere on a balloon that will be licensed as a launch vehicle. World...
NBC and Virgin Galactic partner on space tourism reality show
Posted: Sat, Oct 5 8:07 AM ET (1207 GMT)
Television network NBC and space tourism company Virgin Galactic announced on Thursday plans to work with veteran reality TV producer Mark Burnett on a show...
SpaceShipTwo performs second powered test flight
Posted: Fri, Sep 6 7:03 AM ET (1103 GMT)
Virgin Galactic flew its SpaceShipTwo suborbital vehicle on its second powered flight Thursday as the company claimed it was on track to bring commercial operations...